I'm an irreverent reverend. A colorful shit-stirrer.
Your favorite balls-to-the-wall, gluten free personal chef. And if you can't already tell, I'm unapologetically me.
"I'm on a mission to create great food and help you heal through the power of delicious food."
As far as I'm concerned, food is a vessel for enjoyment, healing, and love. It's a tool that facilitates mind-body synergy. And it should always, always be absolutely delicious.

My Journey to becoming a personal chef in Atlanta and the North Georgia Mountains.
I've been a creator of beautiful things for as long as I can remember.
As a child, I was always crocheting, crafting, and playing with clothes, hair, and makeup. I was raised on a farm in Virginia. We raised pigs and chickens and had hundreds of acres of crops where we grew corn, wheat, soybeans, green beans, tomatoes, and potatoes…everything imaginable. From an early age, I learned to appreciate farm-to-table food (before there was a name for it), and the value of bringing family together at the table.
Before I graduated high school, I earned my cosmetology license and began a career as a hairstylist. Right after graduating, I moved to Richmond and, like many 20-somethings, I ate out most days, usually from fast food restaurants. Slowly, I started to develop some disturbing intestinal issues that would plague me for the next 30 years.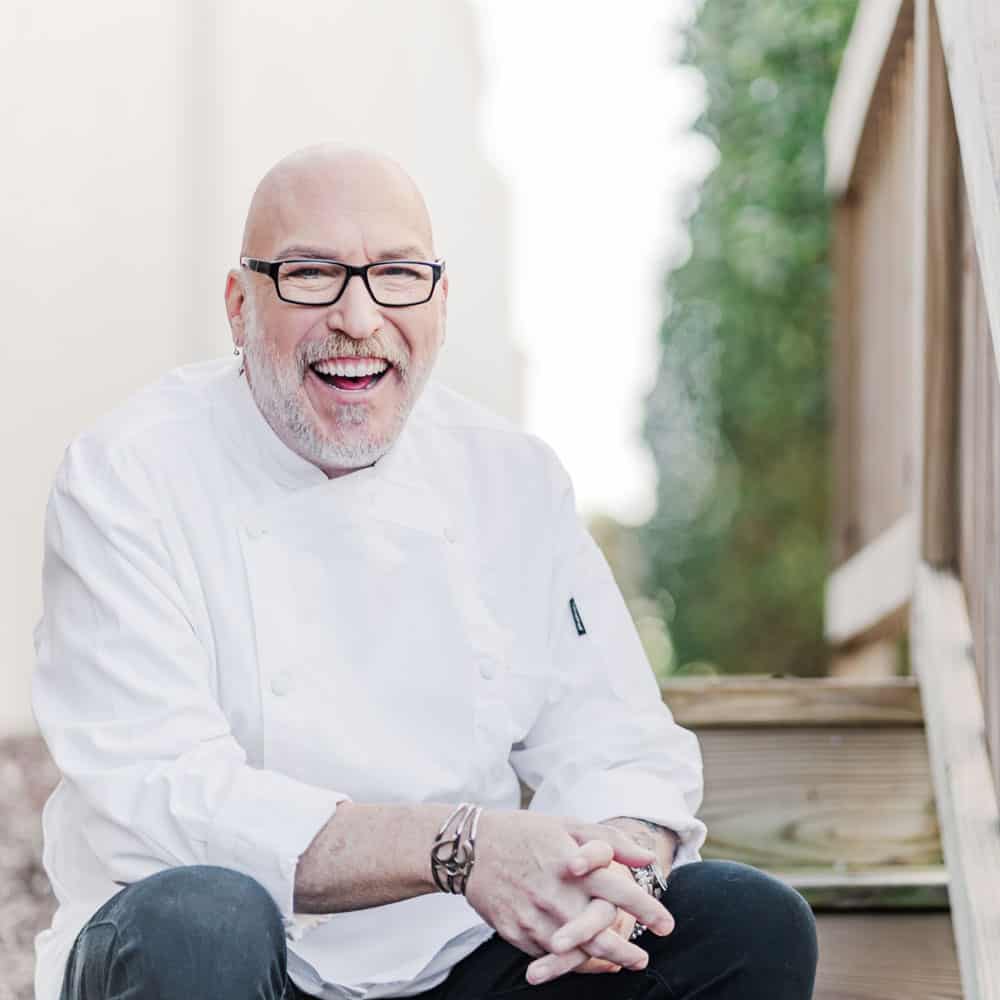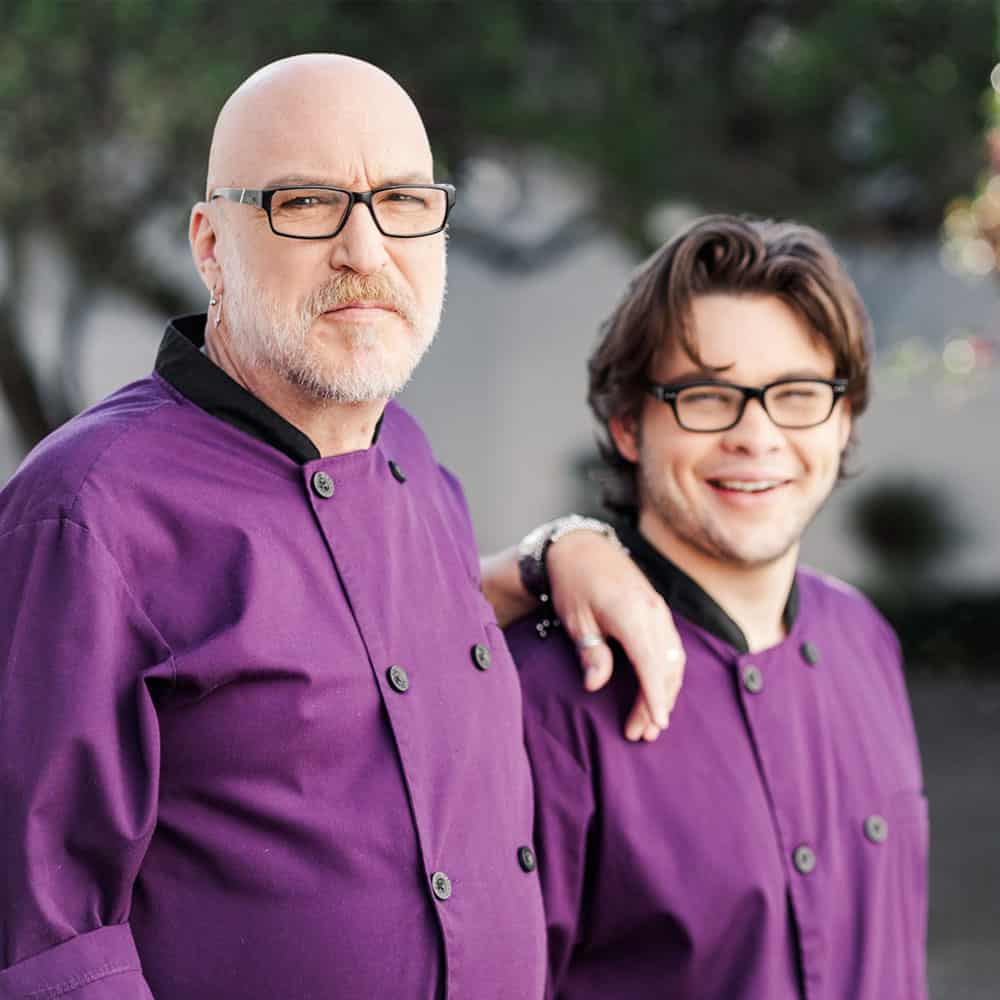 In 1998
I was paralyzed for the second time due to the damage done by spinal meningitis when I was 19. Because of my diligence with natural healthcare and meditation, major surgery became very minor. It was during that time that I developed an insatiable desire to understand healing and the power of the mind. Spirituality became a new forefront in my life.
I took months off work and traveled to India to deepen my understanding of meditation and spirituality, and learn that spirituality, health, and food are all connected. During this time I was given the spiritual name of Swami Veet Vedam, which means "going beyond knowledge." Since then, I have been known as Vedam, Chef Vedam, or Chef V. 
I returned to the States a changed man. I walked away from my 32-year-long career as a hairstylist and educator. I became an ordained minister and life coach and started a non-profit spiritual meditation and learning center. During that time, I met my soon-to-be husband, Nirish. In 2011, we moved to the mountains in North Georgia to care for his elderly mother. Amidst all of these big changes, one thing didn't change…
I WAS STILL SUFFERING FROM DEBILITATING
GI ISSUES.
I sought help from a new doctor and naturopath, who advised me to go gluten free…and I did. Within 30 days, the painful symptoms I'd lived with had subsided…and everything changed.
Cooking Gluten Free food gave me my body back. And cooking gluten free food with intention gave me my life back.
I started cooking gluten free meals for myself and those that I love. I began to share my recipes on social media, published a gluten free cookbook, and began a new career as a gluten free personal chef. I only cook gluten free meals while holding an intention for taste, health, healing, peace, and love.
And the people I cooked for started to change – in all the right ways. Today, that happens on a daily basis.
Gluten Free Cooking Today
For many people, food is a constant source of stress and guilt. And that's exactly the opposite of what it should be.
Throughout history, in many cultures around the world, food and the community created around it have been considered sacred reflections of love and honor. Ancient wisdom suggests food is a manifestation of the energy and life force of the cosmos, and I couldn't agree more. That's why I present food as an act of love and meditation, and the dinner hour as a sacred celebration.
As your personal gluten free chef, I create culinary experiences, a living meditation, a one-of-a-kind experience that brings family and friends together, while weaving in healing, health, and taste.
Try it for yourself.
Enjoy food that fuels your body, mind and soul.
Personal Chef, Catering, Cooking Classes, Gluten Free Home Setup
Personal Chef, Catering, Cooking Classes, Gluten Free Home Setup
Personal Chef, Catering, Cooking Classes, Gluten Free Home Setup