Vee Culinary would like you to meet Chef Daniel Rice. We met Daniel back in the spring of 2018 when Chef Vedam spoke to the Culinary Department at North Georgia Technical College about the Personal Chef industry.
We saw something in Daniel at that time, and have been very blessed to have Daniel,
and his talent join Vee Culinary! He began working with us in July 2020, right in the middle of the Covid-19 pandemic.
Daniel began cooking at the young age of four or five. His first memory of cooking was an attempt to make chocolate biscuits. He says they were truly awful! He told us that he recalls his sisters actually took them and threw them off the front porch.
He elaborated, "In retrospect, the addition of sugar would have been advisable, considering the amount of cocoa powder I added!"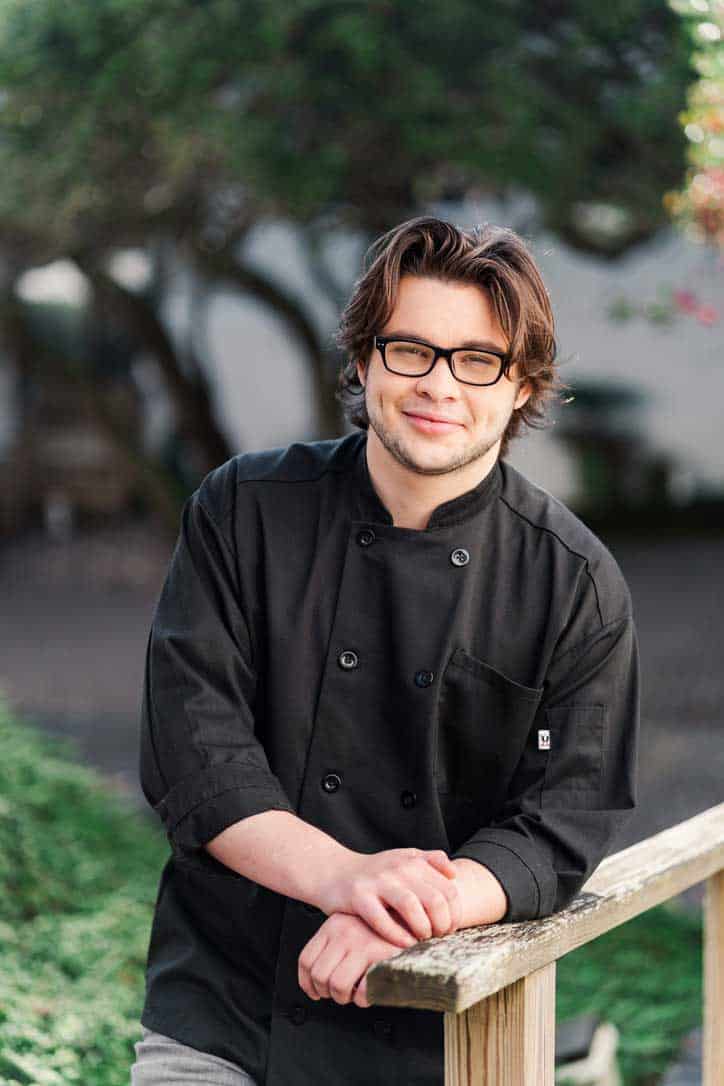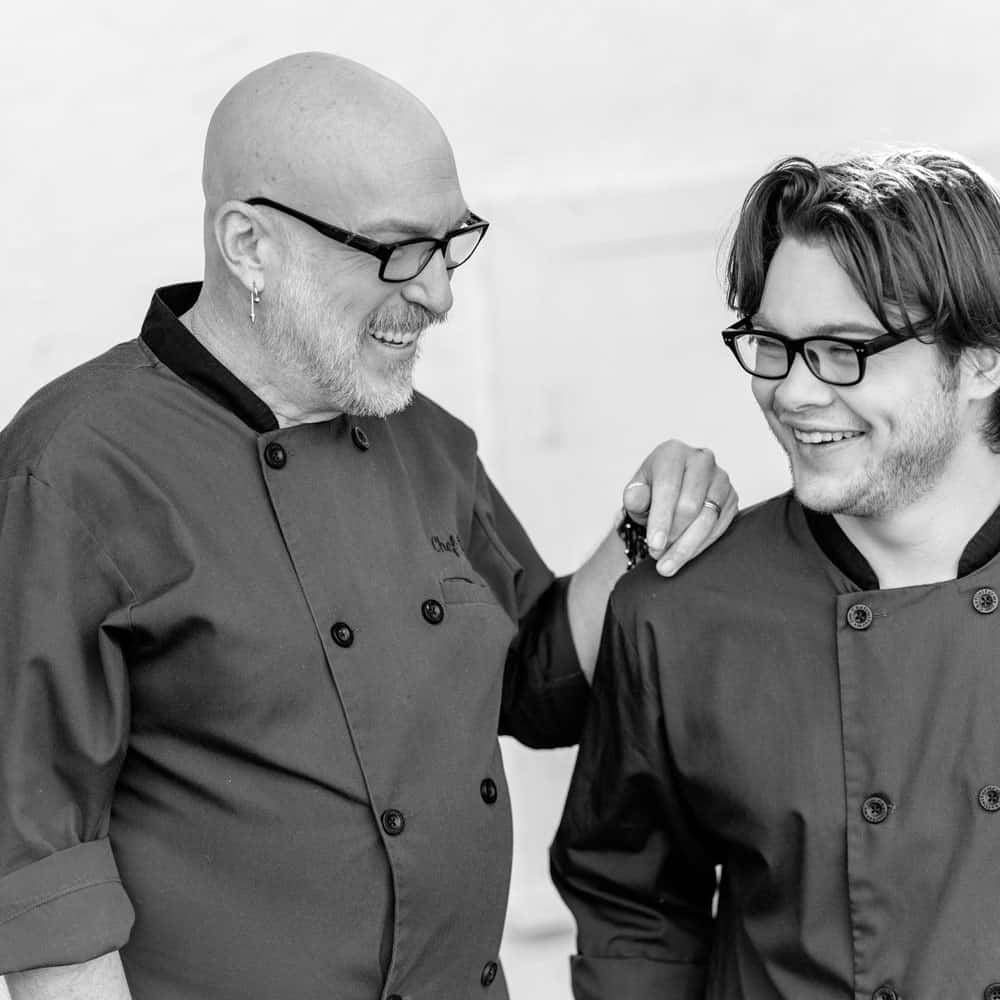 Chef Daniel Rice
Daniel grew up living beside his great grandmother's house in a small town in north Georgia. His great grandmother would cook while he watched, answering his never ending slew of questions. He smiled and told us that, "she always shared her insights, and let me lick the spoon."
His other grandmother, 'Nana' would further his love of cooking. "Whenever she would visit, the kitchen was always alive." She would make shortbread cookies, manicotti, and many other meals including the feared 'liver and onions.'
Daniel grew up cooking, from making houseguests omelettes in the morning to cooking all three meals for his scout troop. He just "liked cooking for anyone and everyone." Finding work for a local BBQ catering company he experienced his first venture into food service.
Even though there was a natural love for food and cooking, at the age of seventeen, he began college with the intention of being an architect. That did not last very long, as he enrolled in a culinary class as one of his electives. He soon realized that the fast paced atmosphere was where he thrived. He loved the controlled chaos and rough nature of the food industry. Soon he decided to switch majors and fully dedicated himself to the culinary arts.
Working full time while he was in school, Daniel became disillusioned by the restaurant industry and how it treated its employees, but he remained determined to work in the food industry "until I went mad or dropped dead, whichever came first."
Then he remembered meeting Chef Vedam much earlier in his career and decided to talk with Vedam about the personal chef industry. Even though Daniel had only limited experience with gluten free foods, he liked what he heard about the personal chef aspects of the culinary world, and he liked what he heard about Vee Culinary. As their conversations continued over time, he heard not only about the vision, mission and brand statements that Vee Culinary was based upon, he also knew that Chef Vedam could "cook some amazing gluten free food!"
Chef Vedam offered Daniel a job, and the rest is history. Daniel has worked side by side with Chef Vedam since July 2020, even through the chaos of Covid. Vedam loves the talent and passion that Daniel exudes and says that in many situations, clients have had no idea whether Chef Daniel or Chef Vedam cooked the 'gluten free fabulousness!'
"Watch out," Chef Vedam continues, "Chef Daniel is a cooking beast, a force to be reckoned with… he may own this company one day!"
We cater weddings, corporate events, dinner parties, tea parties, cabin rental events, family gatherings, and provide private chef services for dinner parties of all sizes and for all occasions.
Gift Certificates Available
Today!
Gluten Free & Fabulous™ Recipes 
Await You!
Personal Chef, Catering, Cooking Classes, Gluten Free Home Setup